Some of the best underwater photography underwater were awarded the best underwater photography title by the infamous site THE ATLANTIC and BORED PANDA So, here is a rewind of the best underwater photographs of 2018.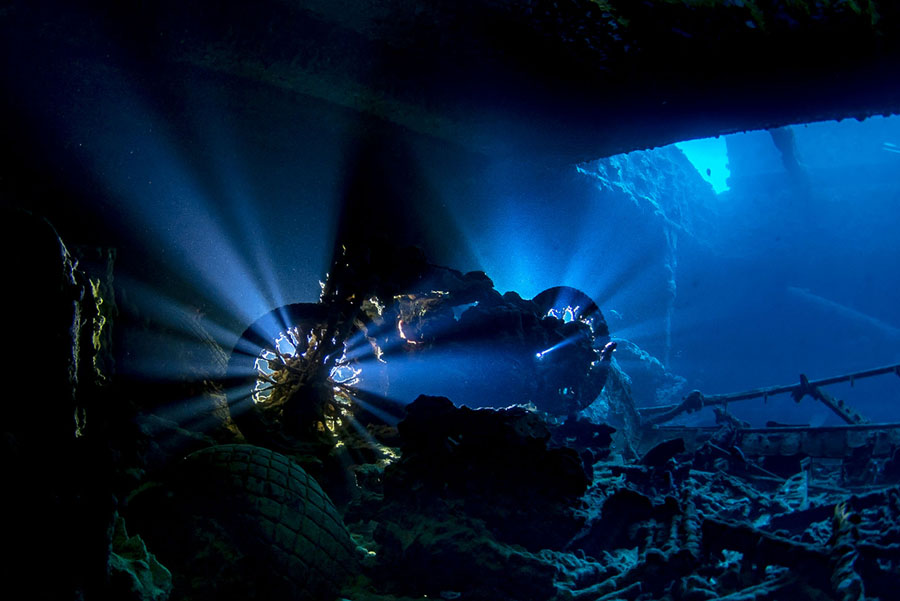 BSA M20 Motorbike. Commended, Wrecks. "I have dived this wreck several times and I never get tired of it! This is a well-known subject, a British World War II BSA M20 motorbike inside Hold 2 (port side, upper level) of the wreck of the SS Thistlegorm. Usually I use strobes for this kind of shoot but I had to try this with two video lights, I think the result works well and the lights are useful, specially when you, as the photographer, can see how the light is shaping and working." Photographed in the Red Sea, off the coast of Egypt.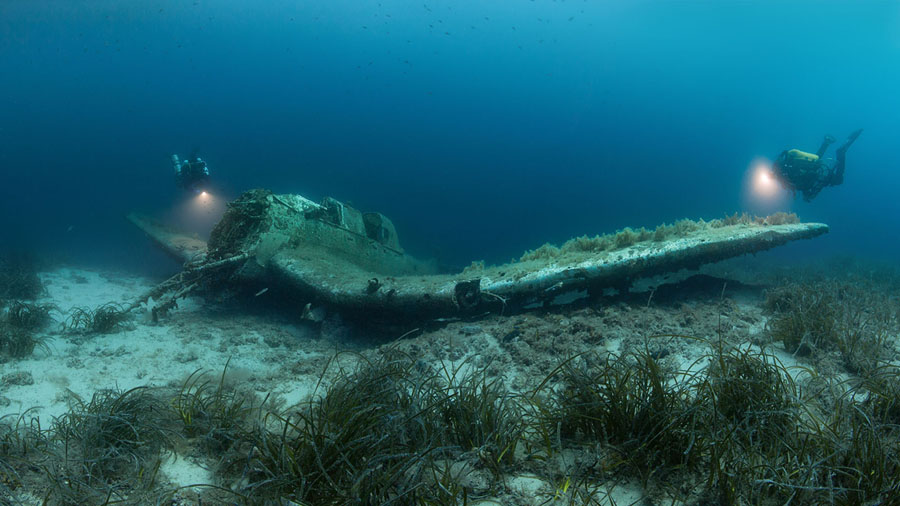 Stuka. Highly Commended, Wrecks. "This is an often-photographed airplane in just 23 meters of water. The photo was already planned on the surface. I guided my models to the right places by shouting as we were all on re breathers. An overcast day gave a soft, nice, and not-too-bright light. The picture is a panorama of two images." Photographed near Kornati, Croatia.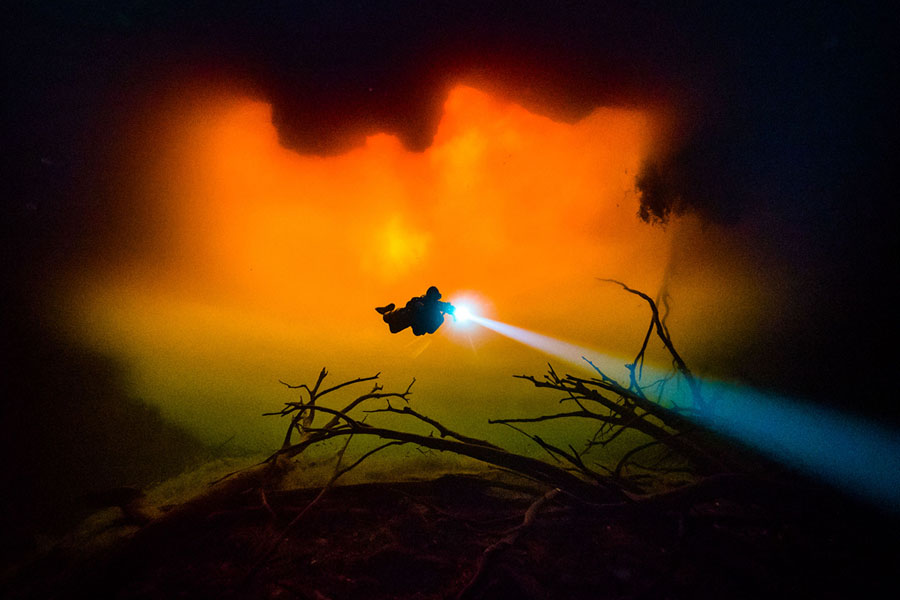 Tannic Water at Cenote Car wash. Commended, Wide Angle. "Maybe once a year, due to prolonged and heavy rainfall, the water at Cenote Carwash can become very tannic, meaning the water is stained a reddish brown by the tannins from decaying [leaves] and other organic matter in the run-off from the jungle. As soon as we dropped down through the water, it was clear that things were very different from a usual dive at Cenote Car wash. It was extremely dark due to the tannic water filtering out a lot of the light (hence the high ISO). The light coming through the water was very red and a bit like diving on Mars! I knew immediately that I wanted to take the classic 'Cenote Car Wash entrance' shot, but with this very different background with the intense shades of red." Photographed in Cenote Car wash, Mexico.




In French Polynesia, there is a healthy shark population thanks to their strong protection. It is my favourite place to photograph sharks as they often frequent shallow waters, which are perfect for split shots. It was my intention to go out at sunset and try to capture an over-under of the sharks. This shot was challenging as there was only a short time period.




This is a Japanese pygmy seahorse, a lot of creatures in order to protect themselves, will stay in their own and similar color environment, so the adjacent color in the natural color will be easier to find. When I took this shoot, I used a large aperture and tried a variety of different combinations of lighting methods to blur the background to highlight the subject.